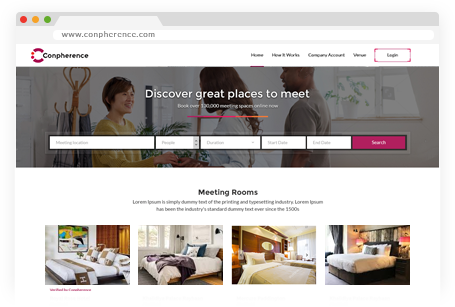 Search & Discover
Utilize our thoughtfully structured and executed online booking platform for searching and discovering promising spaces around the globe for your conferences in a stress-free and competent manner.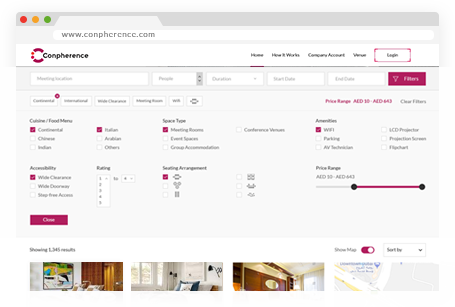 Customize & select
Select a space out of the millions that we have in our database. Exploit the opportunity to customize your chosen venue according to the preferences you have regarding the number of, refreshment for and accommodations for your meeting guests.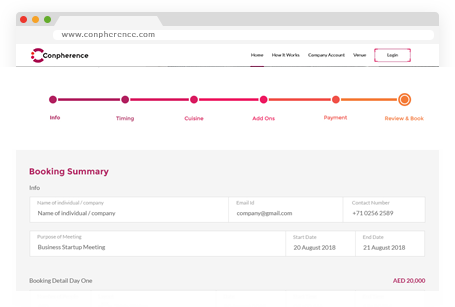 Book & Meet:
Confirm the booking. Arrive at the venue with your delegates and relish the most relaxing and professional environment for your meetings.
What are you waiting for?
Make customized reservation to meet your needs concerning space layout, meeting whereabouts and number of delegates.